Your Expert Cheney, KS Remodeling Contractors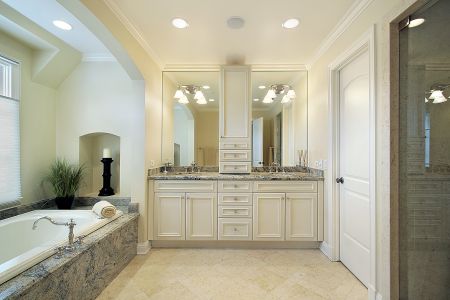 If you are looking for an expert Cheney Remodeling Contractor, choose the general Wichita Remodeling contractors at Blue Ribbon Construction. We proudly serve the entire Wichita area with full-service remodeling.
Whether you are looking to remodel your kitchen and bathroom or you need basement finishing, room additions, garage remodeling, custom decks, or replacement windows, we're ready to help.
We work with quality manufacturers so you have long-lasting remodeling materials that will enhance your Cheney home. Making these updates adds value and increases the aesthetic appeal of your property.
As you figure out what you want to do to update your home, remember that energy efficiency can be enhanced. Blue Ribbon Construction can help you make these important updates.
Licensed General Contractors
Quality Work & Professional Service
Members of the Community
We Take Pride in Our Work
One Job At A Time
Owner On Site At All Times
Licensed & Insured
On Time Construction
Our Cheney Window Replacements
If you have been considering replacing your Cheney windows, it's the right time to do it. Are you aware that a majority of wasted energy in homes goes through the windows?
With today's options in window replacement products, you'll find that even standard windows will save more energy than those made only ten years ago.
There are many great replacement windows available today that are both stylish and energy efficient. Replace those old windows with free-sliding windows that are easy to open and close.
You can even choose windows that operate on a mechanical track with a remote control. Or you can choose windows with glass that goes from opaque or completely black to clear with the touch of a button. You'll be amazed at what's on the market today in replacement windows!
Thinking About Cheney Remodeling Options?
If you've been thinking about where to start with updating your home, we have some great ideas for you. Remodeling can be a fun and exciting experience, but only with the right general contractor.
As your general contractor, you will have a fully managed project that is handled with expertise. Our decades of experience offers you peace of mind to make any changes you like. Here are some common remodeling projects people start with:
Window Replacement
Bathroom Renovations
Kitchen Remodeling
Finishing Out The Basement
Turning A Garage Into Man Caves
Building Custom Decks
Replacing Bathtub, Shower, & Floors