Advantages of Witchita Basement Finishing And How You Can Make Full Use Of It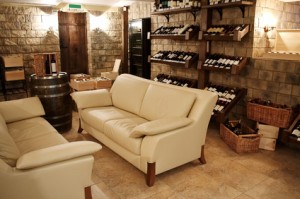 If your Withcita home has a basement that is not yet finished, you are literally wasting space in your own home. You are paying for square footage that you are not even using. This is an unwise decision as both a homeowner and a consumer.
Sure, as a homeowner there are probably a great number of other projects that you have lined up, including repairs and improvement. Yet putting off getting your basement finished is something that could end up never getting done. When you think about all the exciting options that you have, for transforming your basement, you can't help but get more enthusiastic about the project.
Ideas That Could Work For You
Some homeowners already have a dream project in mind for completing their basement, others just know they are tired of wasting the square footage. If you could use a little creative inspiration for your residential basement, here are some ideas to consider:
Guest Room – This is a popular choice because it gives your guests a place to crash without infringing on the daily routine of the main level of the home. Plus it means no more visitors on the couch, or playing musical beds and shifting household members around to try to free up a room for a guest.
Home Bar – Why not have a space to watch the big game and partake in adult beverages, without leaving the comfort of your own home? Side note, you can end up saving a great deal of money by skipping costly bar tabs and keeping the festivities happening right underneath your own roof.
Fitness Room – Stop relying on the excuse that you don't have time to get to the gym when you can bring the gym home. This is a wonderful opportunity for each family member to get in shape, without the high monthly fees at the gym.
Family Game Room – You finally have the space to spread out and enjoy gaming, from board games to electronic gaming console activities. Avoid the clutter and mess from taking over your main level family room and create a space for some family bonding.
Finding Reputable Experts
Since 1980, residents of Witchita, and surrounding areas, have been relying on Blue Ribbon Construction for superior workmanship for projects like basement finishing. We are dedicated to making sure that you get the quality results that you had hoped for. Our goal is to provide work that helps transform your current house into the home of your dreams.