What to Watch Out For When it Comes to Garage Conversions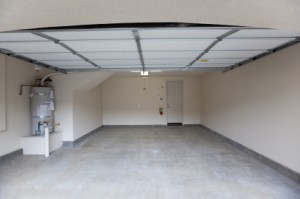 The great thing about a garage conversion is that the space already exists. Unlike alternative options for room additions, you are not adding on to the home, merely converting what already exists into a livable space.
Of course, transforming a space meant to be a functional storage space for your vehicles and other belongings into something suitable for living, comes with its own set of potential complications. Make sure that you are an informed homeowner, as well as savvy consumer, by knowing about the pros and cons of this type of project.
What You Need to Know
Before deciding that you are ready to convert your existing garage into a more livable space, here are a few things to keep in mind:
– The slab serves as the foundation of this room. Yet, it is common for slabs to be uneven or become cracked. Too often, a homeowner fails to take the current condition into consideration but a new slab can end up consuming up to 30% of the budget.
– The garage is typically the location for appliances like your furnace or water heater. If the garage is large enough, you may be able to just conceal the appliance and work around it. In most cases, however, it requires relocation.
If you are going to need plumbing and draining it means designing and installing it. Make sure whoever you work with to do the conversion for you gets the proper permits required to take on this scale of a project.
Get Expert Help Immediately
If you are ready to get started with a room addition or garage conversion, the first thing that you need is to find the right expert to handle the job for you. Locals here know the name to count on is Blue Ribbon Construction.
With over three decades of industry expertise, you can feel confident about the level of workmanship we invest into every job we do. The work we do is about offering long-term solutions to make your current house the home of your dreams.