Your Expert Maize, KS Remodeling Contractors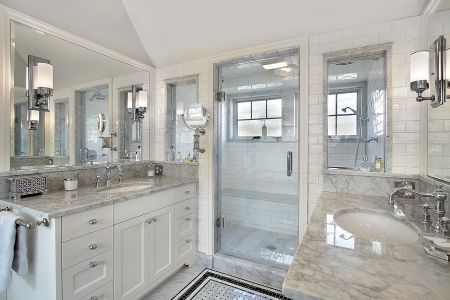 If you are looking for a Maize remodeling contractor who will handle your project right, call Blue Ribbon Construction. Finding someone you can rely on to manage the updates to your home isn't always easy. With us, you can rest at ease knowing everything will work out fine.
As general Wichita Remodeling contractors, we have managed many remodeling projects in the Maize area and beyond. Let us help you add value to your home and enhance the aesthetic appeal.
We can help you with many projects such as:
Window Replacement
Bathroom Renovations
Kitchen Remodeling
Finishing Out The Basement
Turning A Garage Into Man Caves
Building Custom Decks
Replacing Bathtub, Shower, & Floors
and more
Why Choose Blue Ribbon Construction For Maize Remodeling?
Our expert workmanship is done right. When problems arise, we take care of them for you. Our focus is on timeliness, quality, and customer convenience.
Licensed General Contractors
Quality Work & Professional Service
Members of the Community
We Take Pride in Our Work
One Job At A Time
Owner On Site At All Times
Licensed & Insured
On Time Construction
Maize Bathroom & Kitchen Remodeling
If it's time to update your Maize bathroom(s) and/or kitchen, you are starting in the right place with remodeling. These areas are highly used every day, so the materials, fixtures, flooring, and appliances see a lot of wear and tear.
We have a lot of ideas for your Maize kitchen and bathroom remodeling, so give us a call today!
Custom Cabinetry
Stone or Tile Floors
Whirlpool Tubs
Walk-In Tubs
Double Showers
Double Sinks
Water Saving Toilets
Waterfall Showers
Energy Efficient Lighting
Granite or Marble Countertops
Kitchen Islands
Custom Storage
Maize Basement Finishing
If you are planning to better utilize the space in your Maize basement, finishing the walls, flooring, and waterproofing will give you the extra space you are looking for.
But basement remodeling doesn't have to stop there. You can renovate the space to include a mini-kitchen, bar area for entertaining, play areas, or create a guest room and bath.
For these types of basement finishing, you'll need an experienced remodeling contractor who can see to it that everything is done well by different contractors who specialize in plumbing, electrical, drywall, painting, and more.
Blue Ribbon Construction is the right choice for all your Maize remodeling needs.