Your Expert Park City, KS Remodeling Contractors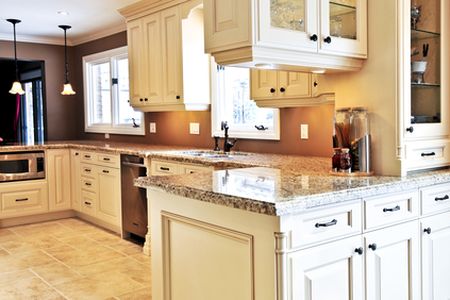 Blue Ribbon Construction is the premier Park City remodeling company.
When you plan to remodel your home, you'll need an experienced contractor who knows local codes and offers the best workmanship. You'll also need to know that a Wichita Remodeling general contractor handles everything for you instead of having to deal with hiring and managing problems yourself.
When you choose us, we'll see to it that your remodeling project is successful and that you have a worry-free experience. We can help you update your home in many ways including:
Window Replacement
Bathroom Renovations
Kitchen Remodeling
Finishing Out The Basement
Turning A Garage Into Man Caves
Building Custom Decks
Replacing Bathtub, Shower, & Floors
and more
Park City Bathroom & Kitchen Remodeling
The options are wide open with what can be change when remodeling bathrooms and kitchens.
You may wish to replace your bathroom tub, commode, vanity, shower, or floors. Repainting can make a huge difference also.
In the kitchen, replacing appliances, flooring, and cabinetry goes a long way to enhance the aesthetics and function of the space.
Custom Cabinetry
Stone or Tile Floors
Whirlpool Tubs
Walk-In Tubs
Double Showers
Double Sinks
Water Saving Toilets
Waterfall Showers
Energy Efficient Lighting
Granite or Marble Countertops
Kitchen Islands
Custom Storage
Park City Basement Finishing
There's no better way to add livable space onto your Park City home than with basement finishing. All that space that the basement offers can be turned into any type of space you need.
Do you need a playroom for the kids? Do you need guest quarters? Would you like entertainment space for family get-togethers? Or do you want a man cave or hobby space?
With existing foundation, walls, and ceiling, your basement area may be the perfect place to remodel on a budget. Let us offer you a free estimate to see what we can do to turn that basement into livable space.
Why Choose Us For Park City Remodeling?
Blue Ribbon Construction is the name to remember for Park City remodeling that offers quality workmanship and a fully managed project from start to finish.
Our expert workmanship and quality products ensure your home renovations are handled right. When you choose us, you can expect:
Licensed General Contractors
Quality Work & Professional Service
Members of the Community
We Take Pride in Our Work
One Job At A Time
Owner On Site At All Times
Licensed & Insured
On Time Construction