Garage Addition on Fontana Ct., Wichita, KS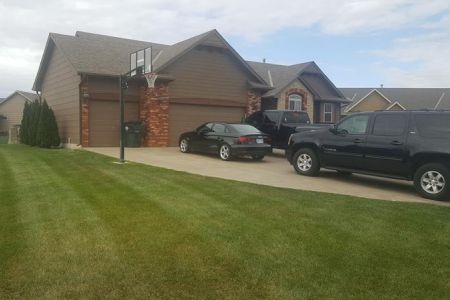 This Wichita homeowner needed more space for his vehicles and equipment storage. The best choice was to add onto the garage and widen the driveway. With a garage addition or any other type of home extension, everything needs to be built from ground all the way to the top of the roof. And, it needs to seamlessly tie into the home so it doesn't look like an addition. It's important that the style and design of the home are preserved. Any change should enhance, not take away.
Take a look at the front of the home on the before picture. Notice the rock work on the right side at the window? Our contractors were able to match the rock work perfectly, using it as facing for the garage addition columns. We also perfectly matched the architecture of the home, the siding, roofing, and exterior light fixtures. This garage addition project was a lot of fun and we are proud to have been chosen for it. Our team did a phenomenal job.
Photo Gallery